Villa Sanyanga – All your questions answered at a glance
Simply click on the buttons below to take you to the sections which interest you or where you require more detailed information on the services, facilities and entertainments on offer in our Phuket holiday villa rental.

Early Arrival or Late Departure?
Spend it in a typical local Thai restaurant right on Bangtao beach
For early arrivals or late departures which do not fit in with our check-in and out times, we have an arrangement with a lovely Thai restaurant on Bangtao beach, where you can relax in the shade, enjoy a massage, or sample some genuine thai dishes home cooked in this family restaurant.
Special for guests of Villa Sanyanga

Airport Transfers
We offer a free transfer in our mini-bus on arrival, and one on departure
.

If there are multiple arrivals on the same day, we can arrange extra transfers at your expense.  Our mini-bus can seat 12 people without luggage, so if you have a large group arriving on the same flight, you might need an extra vehicle for your luggage.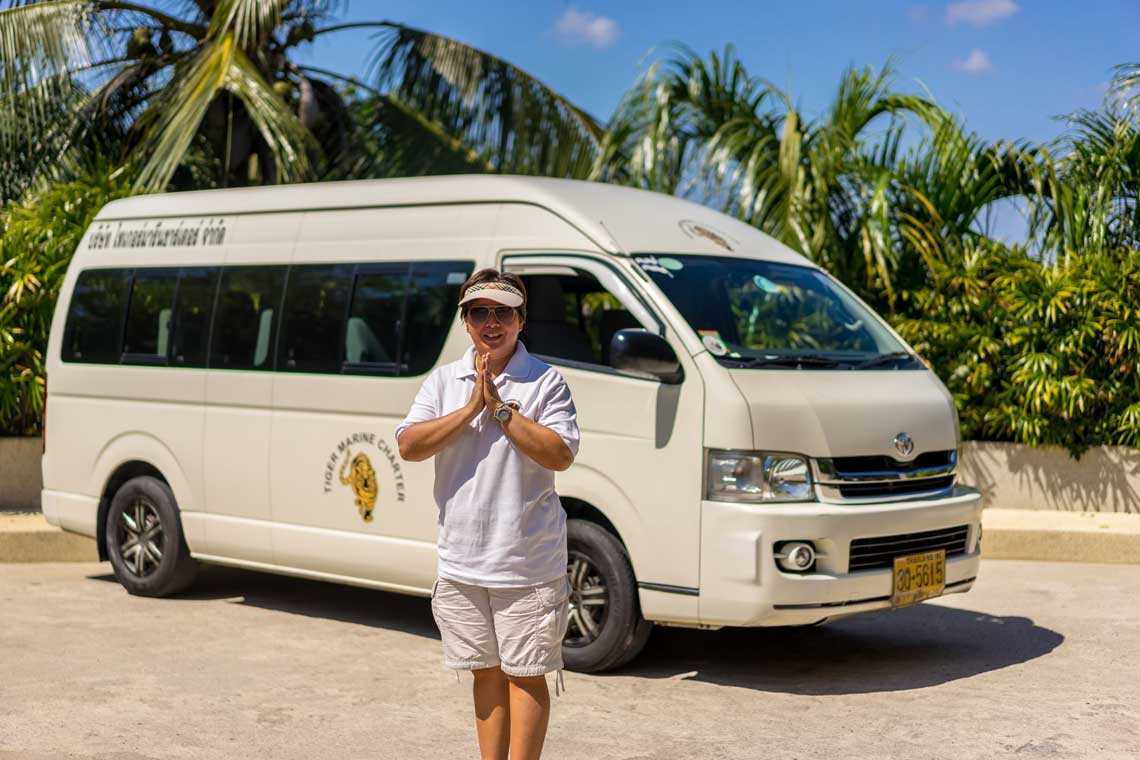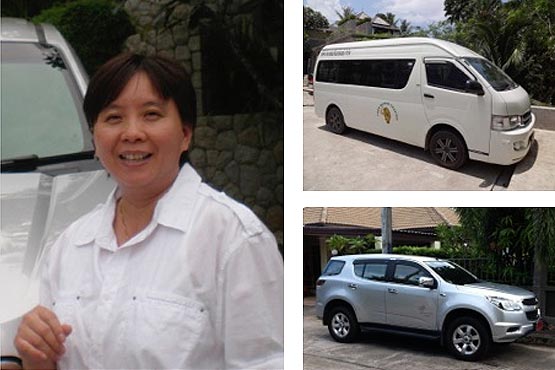 Meet Jone
Jone, our driver will meet you at the airport and take you to Villa Sanyanga.

She will also drive you around Phuket on your holiday and act as your guide.
Minibus and Driver
There is a mini-bus with driver, available for daily use by the villa guests. You only pay for the fuel.
The bus is used for airport transfers to and from the villa, and is available for our guests' exclusive use every day of their holiday, except arrival and departure days when we use it for airport transfers for arriving and departing guests. Jone, our driver, will act as your guide, and show where to go and what to see. She has many ideas of lovely places to eat, and things to see.
Normally the bus should be back at the villa latest 9 p.m., though in some circumstances we can go beyond this, for late restaurant visits for example, or to the Fantasea show. Late night Patong visits are not included! Jone can take you there, and give you written instructions for you to give a taxi driver for your return journey. Apart from late night airport transfers, Jone does not work at night. We are very flexible with hours for bus use, but we ask that you are reasonable, and if you use the bus at night, Jone will have time off the next day in the morning. This applies to late night arrivals too.
Lily and Jone have their own new Chevrolet 7 seat vehicle, which can seat 6 passengers without luggage. They use this as a taxi service for all extra airport or other transfers which are not included in our offer.
Food Shopping & Catering
Delicious Thai meal, free on arrival.

Lily will prepare a meal for you on your first day free of charge,  so you don't have to think about shopping after a long flight. There will be some typical Thai dishes, something that children will enjoy as well.
Apart from the welcome meal, food and drink are not included in the rental price, as with any self-catering villa. But Lily can help you to shop, and will prepare your meals for you. Unlike most villas, which charge a 10% to 20% premium for groceries, when our staff do your shopping, it is at cost price. You just discuss with Lily what you would like, and give her the money for the shopping.
Before your arrival in Phuket, please let us know of any food issues, religious or personal, or any allergies. After you have settled in, you can discuss your food preferences, likes and dislikes, with Lily. She will take your personal taste into consideration when preparing meals for you. Her speciality is Thai cooking, and her tasty dishes will add to your Thai holiday experience. Lily can also prepare western dishes, and dishes especially for the children.
Please see the In House Menu page. This is only intended as a guideline. Lily has many more ideas, and she will enjoy surprising you!
There are cold beers in the fridge which you can either buy or replace, and good boxed red and white wine kept in the villa to buy at cost price. Also there is a good wine shop at the entrance to Baan Thai Surin Hill. See their website here
Shopping for food
Lily will tell you where to go for food shopping in Phuket

There is a good Tesco supermarket only 5 minutes drive from the villa, as well as an "upmarket" store a little further away, and many larger supermarkets and hypermarkets in the international shopping centres near Phuket town. Jone will take you in the mini-bus.
For Thai cooking, the best option would be for Lily to buy the fresh ingredients for you at the local Thai market.

There is an enormous variety of fresh fruit and vegetables, herbs and spices at the local market, and at very reasonable prices. You can accompany Lily to the local market if you like, as part of your Thai experience.
Lily will ask you for an initial amount, and then keep a note of everything she spends, and settle up with you each day. As she and Jone have to use their own car for this, we ask you to pay for their fuel too.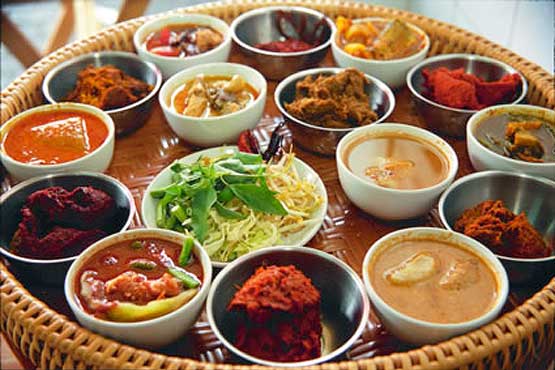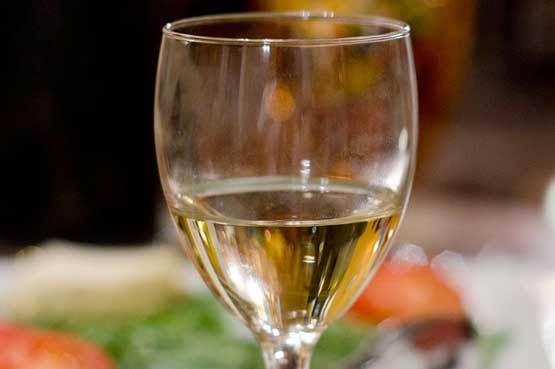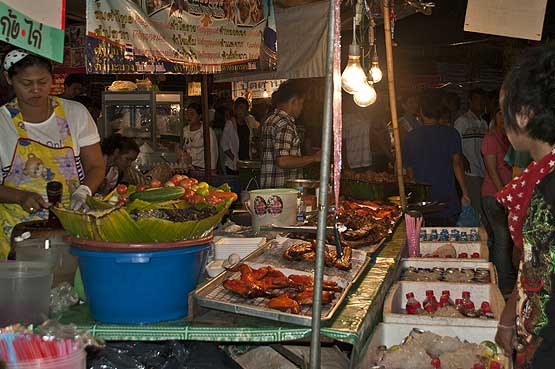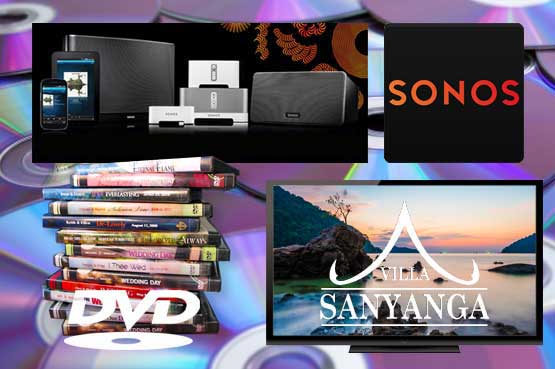 Entertainment Systems – Music, TV & DVD's
The entertainment system at Villa Sanyanga is exceptional.

The Sonos surround sound music system runs with ipods, iphones, ipads and PCs. The internet radio that this system can pick up gives you continuous listening of any type of music you wish, or you can plug in your own ipod.
We have a Samsung tablet controller, however you can also download a free Sonos app on your iPhone or iPad, pair it with the villa system, and then you can control the music from your own phone or tablet.  The volume can be adjusted in each individual area, ie. dining room, sala, living room and terrace. The only thing we ask is that you keep the volume of music to a reasonable level, and after midnight, keep the music very low, so it can't be heard by our neighbours.
There are four large screen TVs in the villa, in the Living room, the Master bedroom, the Family room and the Garden suite room 6.  These are all smart TVs and each one is set up with Netflix, so you have an endless range of films to watch.  All these TVs have their own separate system, and also receive satellite TV channels. The four different areas mean it is possible that different programmes and films can be viewed at the same time in different parts of the villa.
Wifi Internet
We provide free high-speed internet with wifi to all levels of the villa.
There are individual wifi routers and boosters on every level of the villa, to give good internet coverage wherever you are. Free and unlimited use of wifi.
Mobile Phone
If you have an "unlocked" phone, you can pick up free SIM cards when you arrive at Phuket airport, from a kiosk by the luggage carousel. You can also buy these very cheaply in any 7/11 store or other places.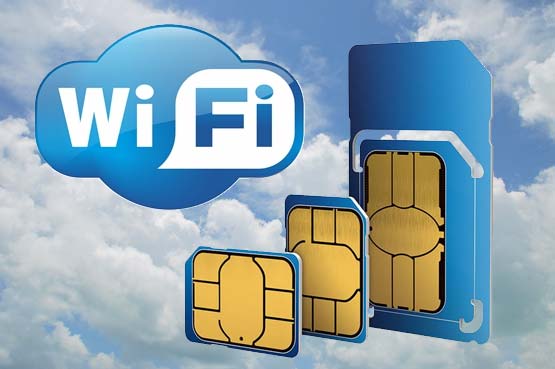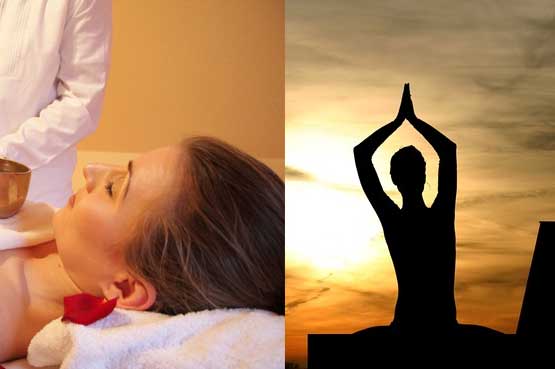 In-Villa Relaxation
Thai Massage in the Villa
During your holiday you can indulge in a relaxing thai massage. Lily will arrange for a masseuse, or several masseusses, to come to the villa whenever you want.
There is a choice of beautiful places to enjoy your massage - on the pool terrace, or in the privacy of one of our three private spa areas - either off the Master bathroom, or the Spa Patio of the third bedroom, or the beautiful Garden Spa room on the lower garden level of the villa.
Yoga Classes in the Villa
We can arrange for a yoga teacher to come to the villa and give classes for anyone who would like this. Please ask for details.
Surfboards & Mahjong
In the low season, between May and October, there is good surfing on Surin and Bangtao beaches close to the villa. We have surf-boards in the villa for your use.
Mahjong Tables
We have three mahjong tables in the villa for those that like to play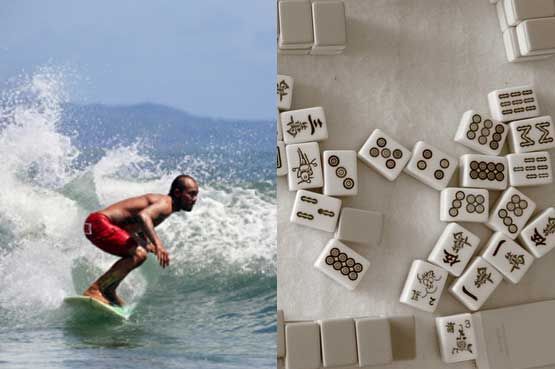 Luxury Catamaran Yacht or Speedboat Cruise
Sanyati 51ft & Shashani 43ft Power Catamarans
Our 51 ft catamaran yacht SANYATI and sister ship 43ft SHASHANI are luxury yachts for charter, and we offer a special low price day cruise to guests on holiday in Villa Sanyanga.  You can book the date in advance and take your own food and drink, which the boat chef will prepare for you.  You can see many more details of the Catamaran Yachts SANYATI & SHASHANI HERE
ShaShi Aquila 36ft Catamaran Speedboat
An opportunity for a wonderful day out, visiting beautiful tropical islands, sight seeing in the famous Phang Nga Bay, swimming, snorkelling or fishing, or just relaxing on the boat or beach. We provide snorkelling sets for adults and children, as well as fishing gear, towels and life-jackets. The crew will serve you a delicious picnic lunch, in the shade of the trees on  an island beach, or on board the boat. Special discount for guests holidaying in Phuket in Villa Sanyanga.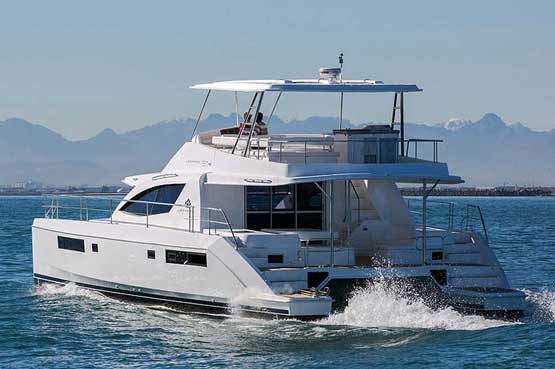 Frequently asked questions
Does the Villa have air conditioning?
All bedrooms and living rooms are fully air-conditioned.
In addition, all rooms have large efficient overhead fans, as well as floor fans, to keep the rooms cool, when not using air-con.  At night it is very pleasant to leave all bedroom doors and windows open, close the sliding mosquito screens,  turn on the overhead fans and floor fans, and enjoy the fresh air.
Is there a Laundry facility?
Lily will take any clothes that need washing with her when she leaves the villa each evening.
She takes it to a very reliable local laundry near her home. Usually she can bring it back with her to the villa washed and ironed, the next morning.  Lily has a list of prices, and they are very reasonable. There is also a washing machine just for guest's use in the villa, so you can do your own washing if you prefer.
Do you require a Security Deposit?
As is the practice anywhere in the world with a holiday rental, we require a security deposit.
Please give this to Lily in cash, on arrival at the villa. The amount required is written in your Booking Confirmation, normally 1000 USD. This can be the equivalent in baht, or any major currency. Lily will keep it in her safe, and return it to you on your departure, providing there has been no damage or breakage.
There is an ATM machine right outside the entrance to the Baan Thai Surin Hill estate, so it is easy to get local currency for your shopping, or for your security deposit.
What is your Policy with Children & Babies?
Children & Babies are very welcome.
We have three baby cots, three high chairs and two car seats. Lily can arrange baby sitting for you, so you can have a more relaxing holiday when you have young children with you. We also have a pool-protection net fence which can be erected in minutes to give you peace of mind.
If you would like additional baby equipment, please see Phuket Baby Rentals. They deliver to the villa and collect.
For very good information on children's activities in Phuket, please see here for suitable activities by age groups.
Do you Provide Towels?
We provide pool and beach towels as well as bath towels. Also soap, shampoo and shower gel.
What is your Tipping Policy?
As service is not included in the rental price, we would really appreciate it if you could tip the villa staff at the end of your holiday, as long as you are happy with their services.
How do I book Villa Sanyanga?
If you would like to book a holiday in Villa Sanyanga, please ask me first to hold the dates provisionally for you.
Then I will ask for a 25% deposit. If you live in Austraila, Canada, New Zealand or UK, we have a very safe and quick method of transferring funds, that will save you banking fees.  Please see the Price and Booking page for details

Follow Us: